As current unit owners and residents on Bay Street since 2001, we simply love this area and see the excellent value that the Bay Street buildings have, whether to live and play in, or as investments to add to your portfolio. Because of our extensive experience as realtors in the downtown core, and especially in the buildings featured on this website, we have a solid grasp of the resale and lease market and can provide sound and experienced advise about buying, selling, and leasing at any of these buildings.
Broker with Sutton Group - Associates Realty Inc., BROKERAGE
416 786 5168

shsu@trebnet.com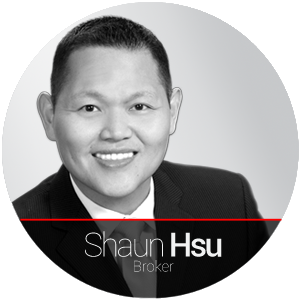 Working in the Toronto real estate industry is one of the most rewarding careers I have ever chosen. There is nothing more satisfying than knowing that I am making a real difference in people's lives. I enjoy the feeling and experience of matching buyers with sellers and knowing that I have been able to help someone find a place to call home. I'm also elated when I can help sellers get the maximum price for their home as they embark on a new chapter in their lives.
After graduating from University of Western Ontario with a Bachelor of Administrative Commercial Studies majoring in finance and economics, I worked with a commercial real estate office, where I developed a deep love and passion for real estate. Even though I enjoyed managing the company trust accounts, I realized that I am also a people person, and most importantly, I like working with people. I then chose to get my own real estate licence and embarked in a career in real estate investment, both personally and with investors, which I continue to do today.
I have always been a determined person and diligent on what I set out to achieve. One of my goals in life is to be able to have positive effect on people's lives while fulfilling my dream of having a stable lifestyle and independence. Toronto real estate has been, and always will be, my life and passion.
By law as a Realtor, I have to fulfill my fiduciary duty to my clients to act in their best interests and to put them first. I strongly believe I can only be successful in this business by setting this foundation and being honest and respectful to my clients. This is why you can expect that I will always deliver uncompromised service with honesty, sincerity and integrity. I do belive in my clients and have a true passion for what I do.
I have enjoyed tremendous success in my career so far and I am very thankful that my clients are very loyal to my service. I look forward to helping others in the years to come.
Salesperson with Sutton Group - Associates Realty Inc., BROKERAGE
647 407 4168
sgarnett@trebnet.com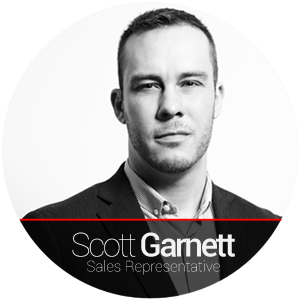 As a full-time agent, Iím dedicated 24/7 to my clients' needs. My strong work ethic and commitment to excellence ensures that no detail is missed during my clientsí home buying or selling experience. I always put their interests first.
I understand my clients' wide-ranging real estate goals and I create solutions that will culminate in the best possible result. Whether you are purchasing for the first time or are an experienced investor, my experience and in-depth knowledge will be your biggest assets when buying, selling or renting in Torontoís condo, loft, and home real estate market.
Having lived in neighborhoods from Yorkville to Harbourfront to the Entertainment District, you can say I have a finger on the pulse of the city. Well-versed in Toronto architecture, entertainment, and culture, Iím not only a seasoned Realtor, but your personal concierge service. Finding a client the right home in the perfect neighborhood is something I pride myself on. From the initial meeting, I can tell what type of neighborhood and what type of property will be a perfect match for my client. Whether it is a high rise condo on Bay Street or a hard loft in Queen West, my knowledge of the characteristics of each downtown building helps me pinpoint exactly what will be the best fit to satisfy my client's wants and needs.
My business philosophy is simple: "To be a successful real estate agent in today's market, it's imperative that you set yourself apart from the rest. Any Realtor can turn a key and open a door but the true value lies in the service, expertise and negotiating power that you provide to a client, which will ultimately be remembered. In addition to this, gaining the respect and trust from a client is what creates a business and personal relationship that lasts forever."